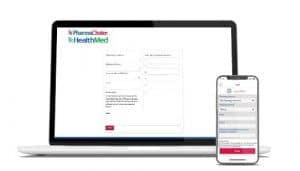 Online Prescription
Refills
You can refill your prescription online, it's quick and easy!
Online Prescription Refills
To order your prescription online, please choose your preferred store offering online prescription refills by visiting the Rx2GO Pharmacy Locator.
It's recommended that you "Save My Pharmacy" so you can easily access your login and refills next time.
New weekly deals are available in this week's flyer at your local PharmaChoice.
Browse all of the new deals in this week's flyer at your local PharmaChoice.
People all across Canada are going above and beyond during these trying times. Here are just a few of their heartwarming stories….
The weekly flyer is the best place to find out about current deals and discounts. Save big on hundreds of your favourite products by viewing our flyer online or in-store today.

Not only can your pharmacist help you with your prescriptions, but your pharmacy also carries products from our Option+ brand to best meet your everyday needs.
How Your Pharmacist Can Help
When it comes to managing your health, the experts at your local PharmaChoice pharmacy are here to help. You're invited to explore the services at your local PharmaChoice pharmacy and learn more about what's available in-store and online to help you live your best life.