1231 Pembroke Street West, Pembroke, ON
Store Hours
Wednesday
9:00AM – 7:00PM
Bookings and Consultations
Online Doctors
Book an appointment online with a Canadian medical specialist in three simple steps:
Describe your symptoms
Speak with a Canadian doctor
Get advice, diagnosis and treatment
Minor Ailments
Minor ailments are common, self-limiting conditions that can be diagnosed and managed without the need for professional intervention, such as allergies, headaches, digestive issues, minor injuries, urinary tract infections, and more. When you visit your pharmacy with a minor ailment, your pharmacist can provide a range of services including symptom assessment, expert advice on treatments, referrals to doctors if necessary, management of chronic conditions, and even provide prescriptions without having to see your family doctor.
Consultations
Contact us to book an in-person consultation at our pharmacy. Our dedicated team is here to assist you with medication management, pain relief, diabetes support, travel health, and much more, ensuring your well-being is our top priority.
1231 Pembroke Street West, Pembroke, ON K8A 5R3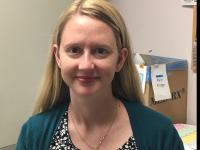 Lisa
Pharmacist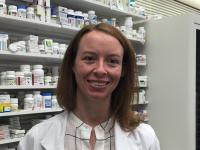 Shannon
Pharmacist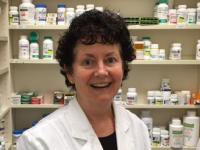 Joan
Pharmacist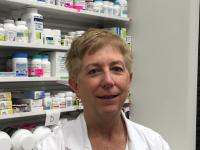 Lynn
Pharmacist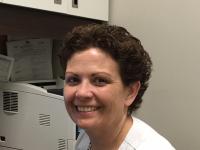 Kelli
Pharmacist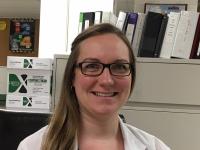 Patricia
Pharmacist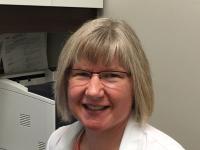 Becky
Pharmacist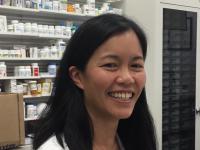 Denise
Pharmacist/ Certified Geriatric Pharmacist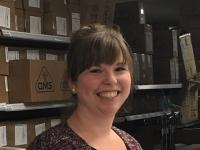 Tara
Pharmacist/ Certified Diabetes Educator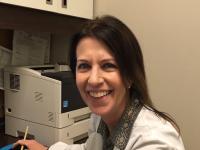 Jane
Pharmacist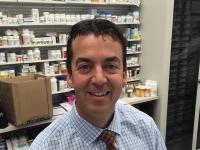 Brian
Pharmacist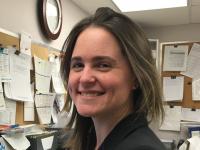 Jaclyn
Pharmacist/ Ideal Protein Weight Loss Coach
Pharmacy Services Available at Mulvihill (West End)
Medication Organization
Medication Reviews
Medication Take Back
OHIP+
Over-the-Counter Medication
Prescription Refills
Prescription Renewals
Prescription Transfers
Vaccinations & Immunizations
Medication Organization
Take your medication confidently and correctly with help from your pharmacist. Speak with your pharmacy team to learn more about blister packs and other medication organization solutions.
Medication Reviews
Medication Take Back
OHIP+
Over-the-Counter Medication
Prescription Refills
Prescription Renewals
Prescription Transfers
Vaccinations & Immunizations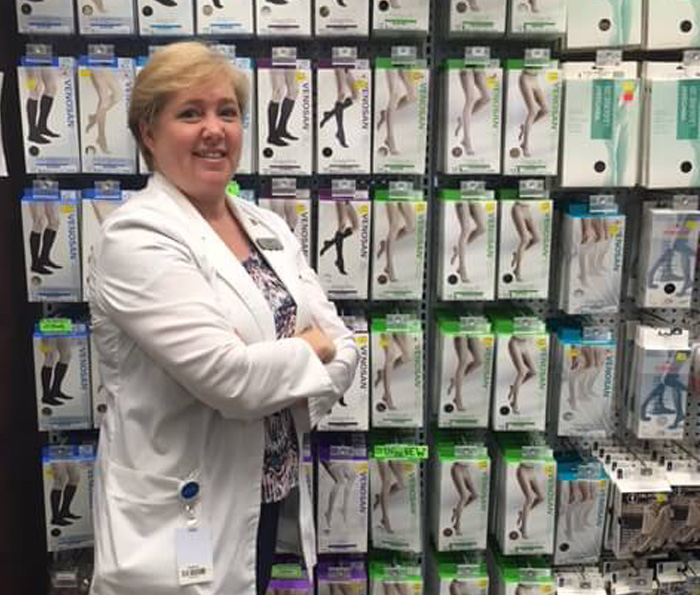 Compression Garment Fittings
Mulvihill Drug Mart offers compression garments fitting services. Compression garments provide support for both men and women with poor circulation or who stand for long periods. Compression garments help to prevent deep vein thrombosis and reduce swelling. Our compression garments come in a variety of styles, sizes and colours. We also offer custom, made to measure compression garments. Prescriptions are necessary for compression levels 20-30mmHg or higher.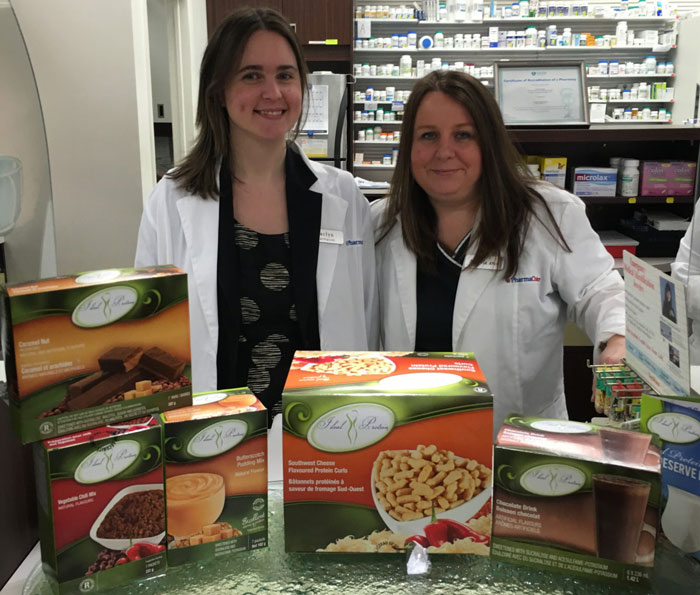 Did you know that over 9 million Canadians are living with diabetes or prediabetes*? Mulvihill Drug Mart Weight Loss Clinic was developed to help reduce the epidemic of obesity and diabetes that Canadians are living with. Our goal is to not only help individuals lose weight but to educate them on healthy eating and healthy living choices. Mulvihill Drug Mart Weight Loss Clinic is a confidential and helpful environment.
*www.diabetes.ca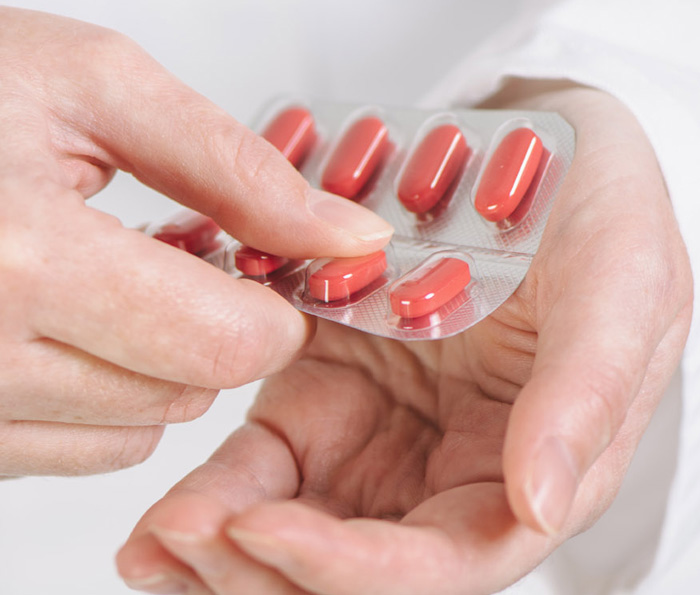 Compliance Blister Packaging
Mulvihill Drug Mart offers convenient weekly blister packaging to ensure our customers receive the proper dosing of medication. Compliance blister packaging organizes your medication into specified time compartments such as morning, noon, dinner and bedtime. Blister packaging reduces the chances of missing a prescription dose.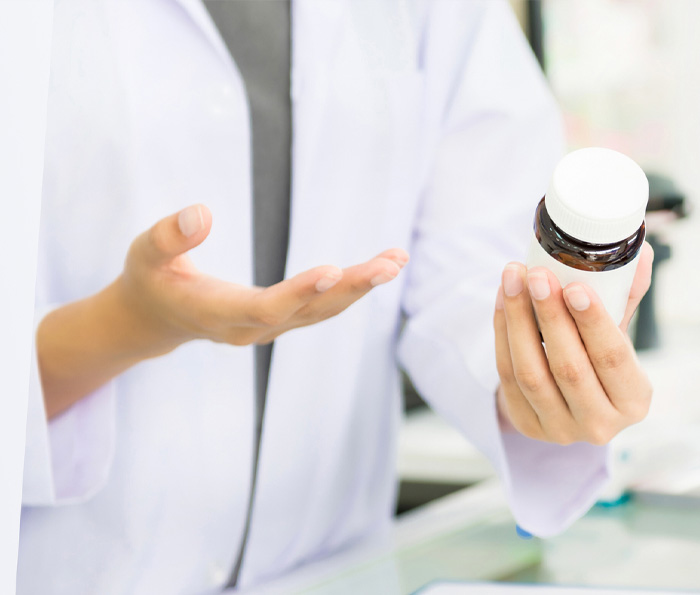 Mulvihill Drug Mart offers a helpful medication review program called MedsCheck. This program allows patients taking a minimum of three medications for a chronic condition to schedule an annual 30 minute one-on-one appointment with one of our pharmacists. This service is free. All you need to do is bring your Ontario Health Card (OHIP) card to the appointment.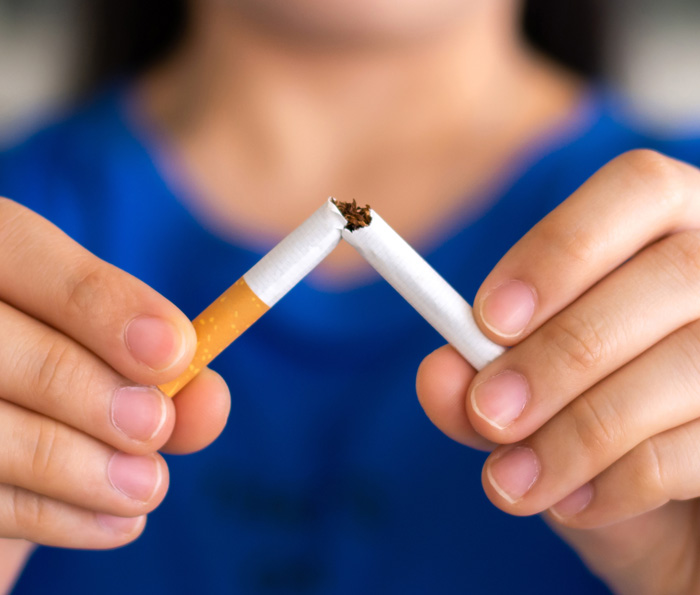 Smoking Cessation Programs
The Smoking Cessation Program is an Ontario Government funded service for Ontario Drug Benefit (ODB) recipients who want to give up smoking. Our pharmacists will provide one-on-one support service and advice. The program includes a readiness assessment where a patient may enroll in the Smoking Cessation Program with the pharmacy as well as a first consultation and a number of follow-up counseling sessions over a one-year period.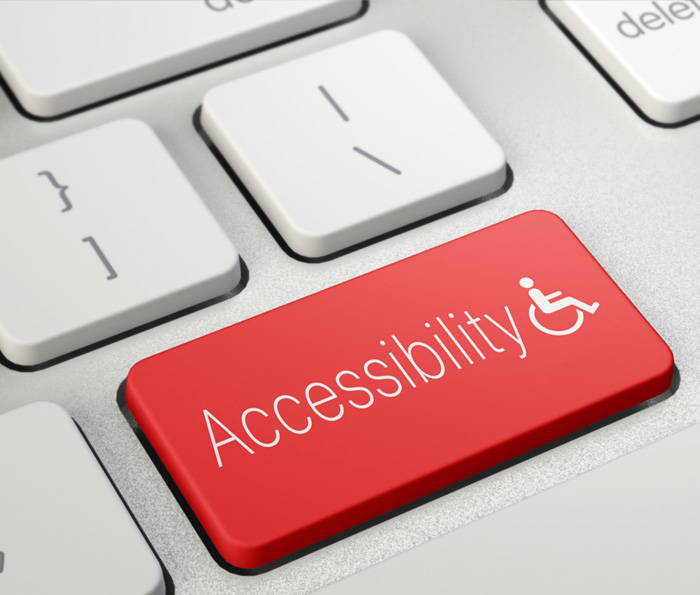 Accessible Customer Service Policy
Mulvihill Drug Mart is committed to ensuring equal access and participation for individuals with disabilities. Our company is committed to treating people with disabilities in a manner that allows them to maintain both their dignity and their independence.
View Our Policy
In-Store Programs Available at Mulvihill (West End)